Our facilities are comfortable and friendly. We create a functional environment to allow individual freedom and autonomy when possible with the support of our skilled and devoted team of professionals. Bedrooms are cleaned on regular basis and the shared facilities on a daily basis.
Large, spacious rooms welcome residents who seek cooler climates during the summer months or who choose to live permanently at "Longue Vie".
Build on three levels and serviced by two elevators, our residence is composed of 45 bedrooms with wheelchair access. Rooms are furnished, but our residents can arrange them with their own furniture and belongings to maintain a familiar environment.

The rooms have:

an entrance hallway with a large closet
a bathroom with a shower, sink and toilet
a room large enough for a complete bedroom set
a balcony or a patio with a lawn depending on the floor
All bedrooms are equipped with a television, a telephone, a bell, and a smoke detector.
Hot water and electricity are available on a continuous basis and rooms are equipped with individual heating systems.
Shared facilities for communal living include a large dining room, three living rooms equipped with a television and a piano, as well as a lounge for activities. There are also two outdoor patios for residents and visitors.
For our rates, please contact us at: info@longuevie.com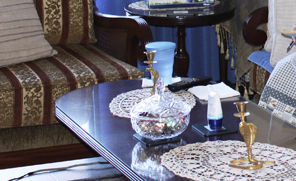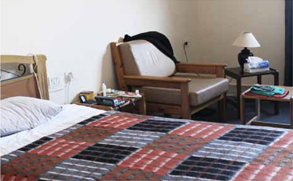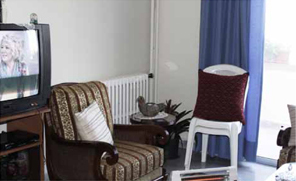 For families who wish to relax close to their loved ones, a short walk leads them to a Boutique hotel.
ZENOTEL
is a newly renovated hotel and wellness retreat center with customized packages for a replenishing stay whether for simple relaxation, following a wellness program, or attending a seminar. The hotel has a health spa which includes massage treatments, steam room, sauna, jacuzzi, outdoor pool with ionized water, as well as an indoor counter-current hydro pool with localized hydro massaging, gym, yoga studio and a restaurant with healthy organic menu and fresh juices.